In the first few years of TikTok's existence, more than 500 million people have registered in it. And although users' opinions about the application are not entirely unequivocal, the video hosting service is undoubtedly very popular.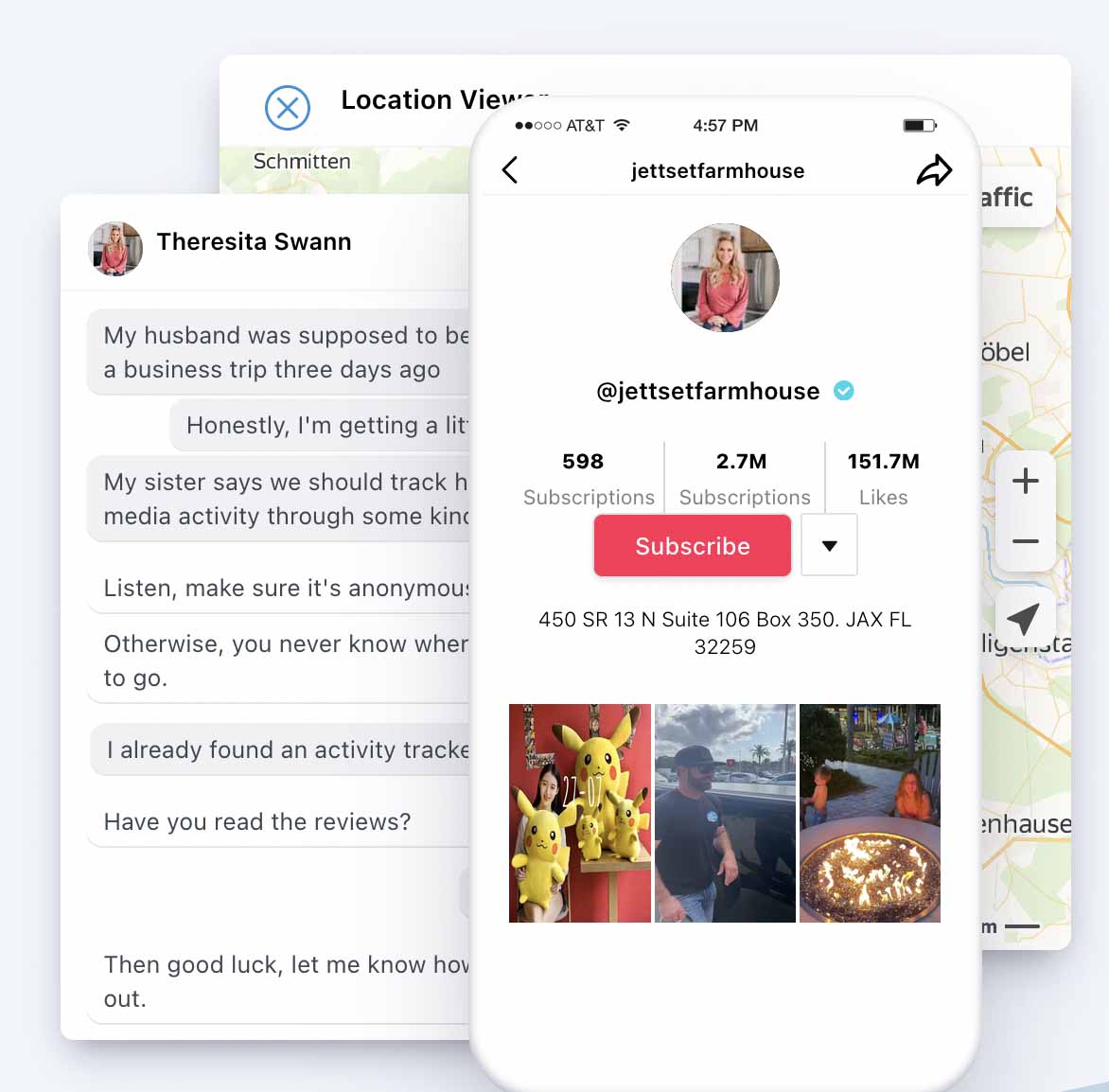 Among the advantages of the service, users highlight a variety of video and sound filters, enormous room for the disclosure of their creativity and excellent analytics, allowing you to track the reaction of the audience to the published content.
So what exactly does TikTok allow you to learn about your subscribers' activity and how to get the missing information for you? We'll answer these questions in detail below.
How to view visitors to your TikTok page
How many people visited the page, how many of them watched the published videos, and did they like them? Answers to these questions allow you to better work out your account promotion strategy and choose the most interesting content for your audience.
You can find out who visited your TikTok page using the following method:
Log in to the app.
Click the message icon on the bottom panel.
A clickable line will be displayed at the top of the window that opens.
Select the desired section in the line and view the information of interest.
To view the full list of profile guests, click on the top notification in the appropriate section. This will open a list of those who have viewed your account.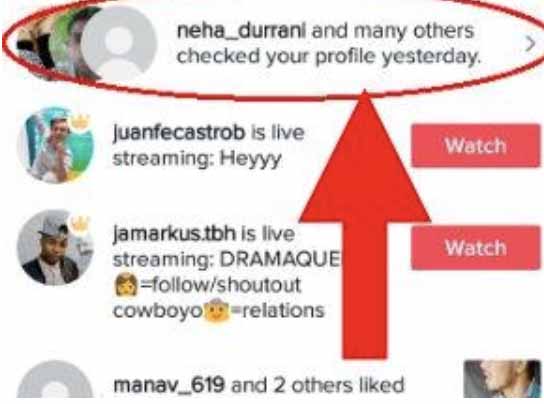 Who Viewed Published Videos on TikTok
You can find out who has liked and commented on your videos in the "Inbox" section. Here you should select the "likes" item, and when you open it, you will see a list of all the evaluated posts.
You can see which content the account owner has rated in the "My Profile" section. By clicking on the desired entry, you'll be able to re-visit your favorite videos.
What a PRO account in TikTok gives you
A PRO account is an account with advanced functionality. It allows you to increase the popularity of your profile for free, define the category of the account, analyze overall statistics and learn about the popularity of each published material, and also allows you to set up your own advertising in the service.
To switch to a PRO-account, simply open the "Settings" section, click on "Switch to PRO-account" and select the account settings that are appropriate for you.
You can analyze the popularity of content for one or four weeks. In the opened PRO-account functions you can find out the total viewing time of videos, channels to attract subscribers and types of traffic, set up a suitable privacy mode.
How to find out who visited my TikTok page using third-party software
Unfortunately, PRO accounts are not suitable for all users. If you don't want to advertise your content and promote your account in general, the advanced functionality will only make it more difficult to use the service. A regular account will not give you access to detailed analytics. In other words, you won't be able to determine exactly what content your subscribers like most and what specific videos they save and send to their friends.
You can find a huge number of apps online that allow you to access TikTok analytics. But many of them require pre-installation on your smartphone or tablet, as well as cannot track activity until you enter your registration data. This way of working with third-party software doesn't suit everyone, as it doesn't allow you to track what these apps are doing with the information you provide.
Web portals that can remotely monitor user activity and do not require authorization data (login+password) are considered more convenient. One such application is TkSpy. It works in automatic mode and does not require the participation of third parties when receiving and transmitting information to their users.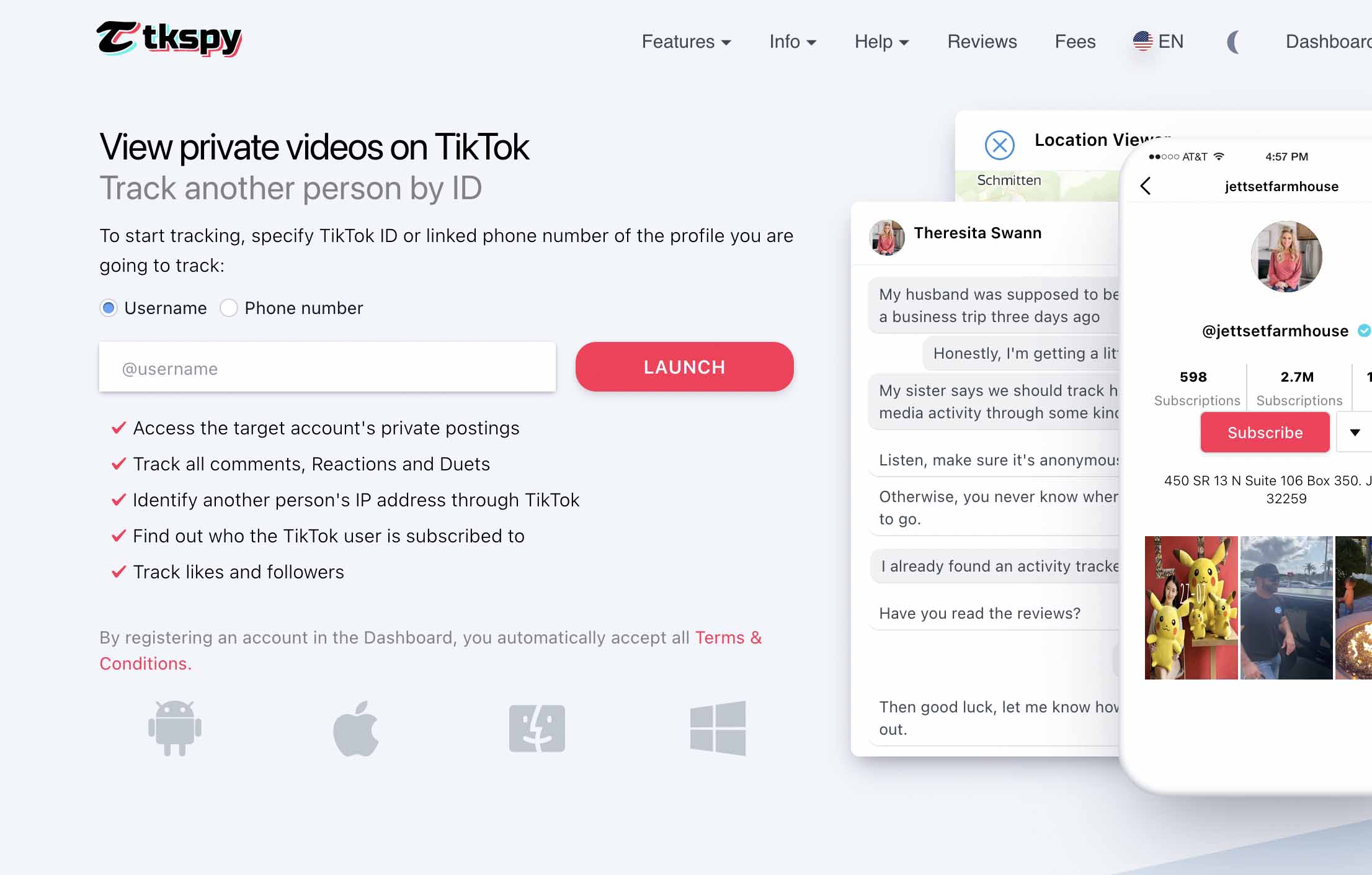 TkSpy guarantees anonymity to its users and securely protects incoming/outgoing traffic. To ensure confidentiality, end-to-end encryption algorithms are used to make any transmitted information inaccessible to third parties.
Among the advantages of TkSpy are:
remote access to the target account - you don't have to install the application on your devices;
Automated operation - once started, all the work of the program is done automatically without the participation of other people;
full archive of user data - you will get all the information about the target user that is stored on TikTok servers;
free usage - participation in an affiliate program allows you to earn bonus points and pay for TkSpy's work with them;
compatibility with any device - you can run the application from a phone, tablet or computer running any of the popular operating systems;
high fault tolerance - the number of successful launches of the application is 96%, in case of a failed attempt it is possible to restart the application after some time;
result guarantee - payment for TkSpy work is required only after the program gets access to the target profile and collects all the information of interest.
To start TkSpy, just enter the address of the landing page or the user's login in a social network and click "Run". The program will do the rest on its own.
TkSpy is suitable both for analyzing your own TikTok page and for monitoring the activity of other users. With this application, you can view the visitors of your child, husband or wife's page, find out who is commenting on their videos and likes them. Also with TkSpy you can access the page of each subscriber and find out what kind of content is interesting for them.